Blueskin Bay Library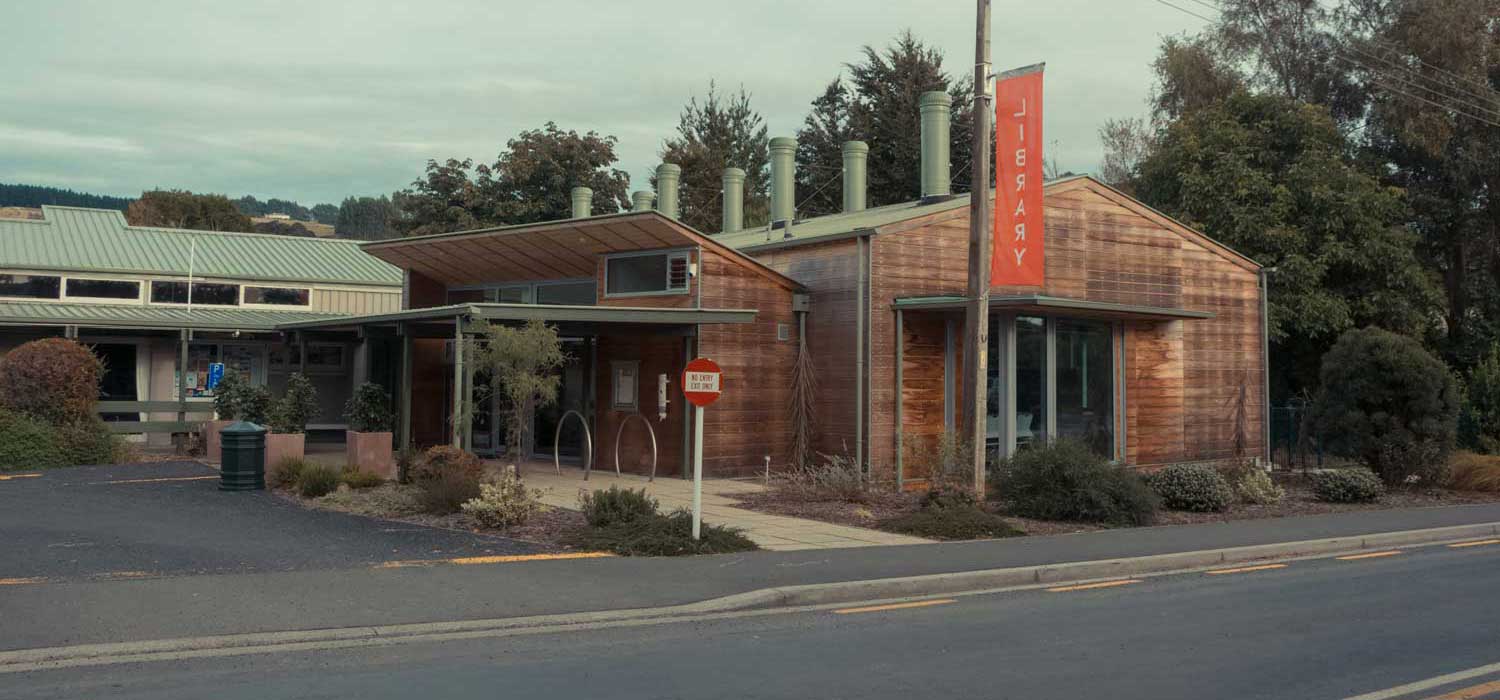 Blueskin Bay is a beautiful tidal bay just north of Dunedin.
Each small community around the bay, Waitati, Evansdale, Warrington, has its own character, but the library is the hub, offering a vibrant, inviting space to spend time in.
ADDRESS
28 Harvey Street, Waitati, 9085
Ph 03 474-3690
HOURS
Monday - Friday: 11.00am - 1.00pm & 2.00pm - 5.30pm
Saturday: 10.00am - 1.00pm
Service Centre: 11.00am - 1.00pm & 2.00pm - 5.30pm weekdays
Visited the Blueskin Bay Community Complex yet? Now you can via our virtual tour inside Google Maps, take the virtual tour here: Blueskin Bay virtual tour
NEW BLUESKIN BAY LIBRARY
A milestone was reached on Saturday May 4 2013 with the official opening of the new Blueskin Bay Community Complex. The opening ceremonies began at 9.00am with a Whakawatea or blessing conducted by Te Whanau Arohanui o Waitati at the request of Kati Huirapa ki Puketeraki. This was followed by the official opening at 10.00am with approximately 150 people in attendance. Following speeches by David Ellison, Kati Huirapa Runaka ki Puketeraki, Stuart Strachan, Blueskin Bay Library Redevelopment Trust, Gerard Collings, Waikouaiti Coast Community Board and Bernie Hawke, Dunedin Public Libraries, His Worship the Mayor Dave Cull made a short speech, unveiled the plaque and cut the ribbon across the door of the new complex.
The new building includes community space, a toilet and meeting room as well as a new Library. The project represents a partnership between the Dunedin City Council who first included $500,000 for the replacement of the Blueskin Bay Library in the 2008/09 Annual Plan and the Blueskin Bay Library Redevelopment Trust who has raised over $330,000 towards the new building over the last 2 years.