Dunedin Public Libraries Association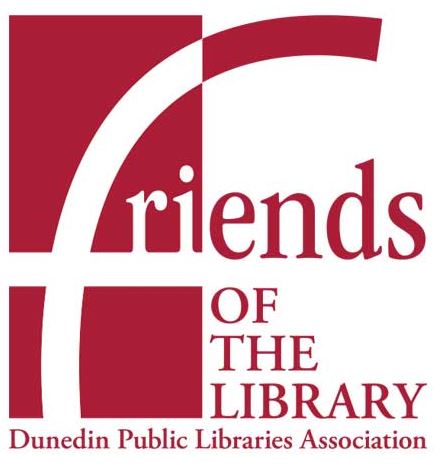 Every Library needs a friend and among the closest allies of the Dunedin Public Libraries' (DPL) is the Dunedin Public Libraries Association (DPLA) also known as the Friends of the Library.
The Friends organisation enjoys a membership of close to 90 who actively support and work to promote the DPL network.
History
The organisation was formed over 100 years ago in 1890 by a group of concerned citizens who wished to see a free public library established in Dunedin.
Since that time the Friends have successfully campaigned for the establishment of two new public library buildings: the Carnegie Library, which opened in 1908, and the present City Library, which opened its doors in 1981.
A colourful stained-glass window designed by the late Otago artist Shona McFarlane was commissioned by the Friends and this artwork features prominently on the ground floor of the City Library.
In this new century, the Friends are as passionate as their 19th and 20th century counterparts and ensure our Libraries are well supported and promoted.
Supporting the libraries
The Friends have made substantial financial contributions towards the maintenance of the heritage book collections, the provision of a drinking fountain, trolleys, baskets and audio equipment for talking books as well as children's toys, display cabinets and TV monitors.
Through their executive body, the DPLA Committee, the Friends administer the Dunningham Fund, a handsome bequest from which various substantial grants have been authorised, such as $25,000 to help meet the cost of alterations in the New Zealand Room.
The Friends also paid $18,000 towards upgrading the Blueskin Bay Library in Waitati, annually support the Books for Babies Programme in conjunction with the University Bookshop and provide a monetary prize to the winner of the unpublished poet section of the Robert Burns Poetry Competition, an annual event conducted by the Dunedin Public Libraries. More recently, the Friends contributed monies to help support the Dunedin Writers and Readers Festival.
Membership and benefits
New members are most welcome. Membership forms can be found at all branches of the DPL network, can be downloaded from this website or you can join online here.
Annual membership fees are:
$15 per Individual
$20 per couple/family
Membership of the Friends brings with it a number of benefits:
Speaker programme

The Friends host regular, informative talks with speakers talking on a wide variety of literary and other interesting topics.

Sessions are held on the second Wednesday each month (February to November) at 12.00 noon for 1 hour and cost $2

Tea and coffee are provided and you are most welcome to bring your lunch.

Apart from the annual Christmas party, special members lunches are occasionally held at which there is more time for members to get to know each other and enjoy listening to a guest speaker. The cost is $10 per head.

Monthly Newsletter
The publication covers:
Upcoming Friends news and events
Events happening at the DPL
Other matters likely to interest members
Contact details
The Association's address is:
Dunedin Public Libraries Association Inc.
P O Box 5542
Moray Place
Dunedin 9058