The Wilson Daniel Collection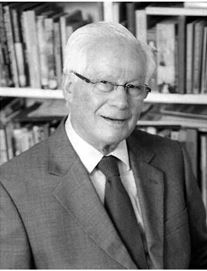 Dr Wilson Daniel was born in Southland in 1929. A clinical psychologist, psychotherapist and Jungian analyst, the bulk of the items in this collection feature Jung and his work.
Dr Daniel was widely accomplished: violinist, language teacher, theologian, Presbyterian minister, and a barrister and solicitor with doctorates in Psychology and Theology. He graduated five times from the University of Otago between 1950 and 1965.
He had a deep interest in genealogy and as a boy of nine years old his grandmother gave him a membership of what is now the Otago Settlers Association, making him, at his death in 2015, the record-holder for the longest continuous membership. His professional life started in Invercargill where he worked as a lawyer, he then moved on to the ministry becoming a Presbyterian minister in Roxburgh. Further study took him to the United States and more qualifications, between 1969 and 1977, before settling in Dunedin where he was involved in setting up the Family Court, and was the inaugural director of the Cameron Centre. He has described the six major transitions in his career as natural progression – and accepted the description of himself as a "polyglottal polymath" happily.
His personal motto was "Non Scholar sed Vitae Discimus," "Not for school but for life we are learning." Dr Daniel died in Dunedin on February 8, 2015.